Job Openings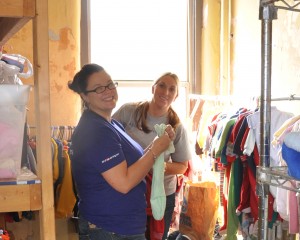 Hope House Mission is seeking a part-time Volunteer Coordinator to recruit, engage and train volunteers to do purposeful volunteer ministry at both Hope House's Men's Center and the Women & Children's Center in Middletown. We are also seeking a part-time Resident Specialist for our Women's Center to greet visitors, complete resident intakes and manage resident supplies, medications, bed logs and more.
Learn more
A new chapter in life
Two years ago, Abbie was caught in a cycle of depression and addiction. "I was lying in bed one day and I meant it when I asked God to just take my life," Abbie says. "That same day I went to Hope House."
Read more.